Shortly after a threat to Supreme Court Justice Brett Kavanaugh, the Democratic-led Senate unanimously approved and House of Representatives overwhelmingly approved legislation to provide 24-hour security protections for Justices and their families. In June, President Biden signed the legislation into law.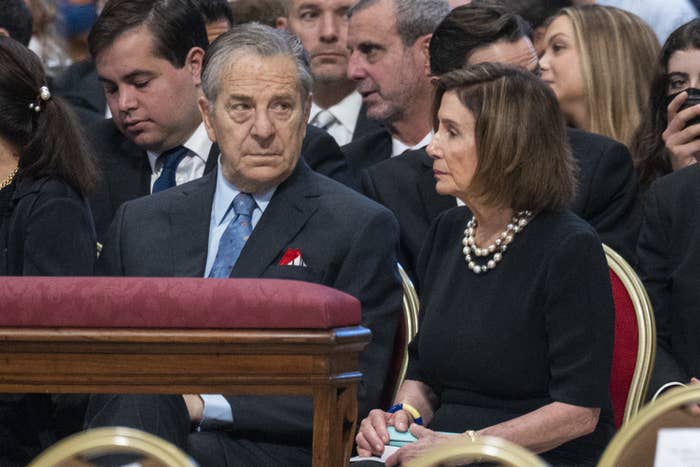 Four months later, the spouse of the Speaker of the House of Representatives was viciously attacked while sleeping in his bed in his San Francisco home. The Speaker was in Washington, D.C. at the time of the attack. Paul Pelosi, 82, was attacked and hit on top of his head causing a skull fracture. The alleged assailant, David DePape told members of the San Francisco police department that he planned to talk to Speaker Pelosi if she had been home, and if she lied to him he was going to break her kneecaps, resulting in an injury that would serve as notice to other members of Congress.
So, how did Republicans react to the tragedy of an 82 year old man being attacked in his sleep in his own home? They had fun with it!
Virginia's Governor, Glenn Youngkin joked that on Election Day, voters were going to send the Speaker home to be with her husband. At the time of the comment, the Speaker's husband was undergoing surgery in a California hospital.
Kari Lake, the GOP candidate for governor in Arizona, while campaigning and lying about violent crime in the state, joked that the Speaker has security when she's in D.C., but apparently her house doesn't have much protection.
Of course, the Republicans in attendance at Lake's campaign event howled in laughter. Yes, these people are deplorable — and vile.
And, of course, no instance of vile and deplorable behavior is complete without the inclusion of one of the Trump idiots. #2 idiot, Donald Trump, Jr., tweeted a picture of a hammer and a pair of men's underwear with the caption, "Got My Paul Pelosi Halloween Costume Ready."