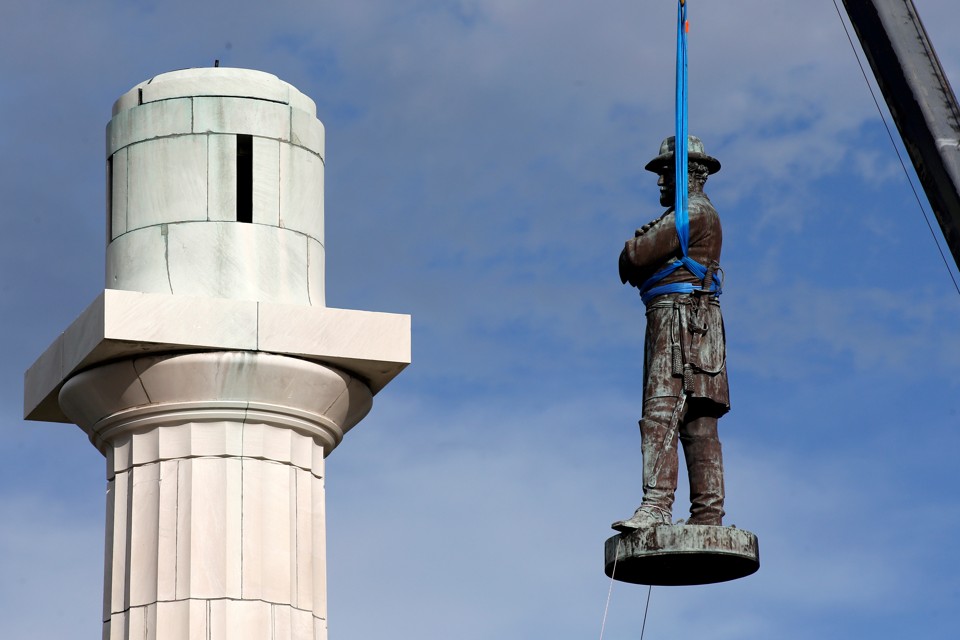 Read the great article, The Myth of the Kindly General Lee, in the June 4, 2017 post on The Atlantic website, by Adam Serwer. Serwer offers several great points to refute the assertion that Confederate General Robert E. Lee was a great and honorable man as his supporters so often claim.
In Lee's own words, in an 1856 letter, argues that blacks are better off in slavery than they were in their native Africa.
I think it however a greater evil to the white man than to the black race, & while my feelings are strongly enlisted in behalf of the latter, my sympathies are more strong for the former. The blacks are immeasurably better off here than in Africa, morally, socially & physically. The painful discipline they are undergoing, is necessary for their instruction as a race, & I hope will prepare & lead them to better things. How long their subjugation may be necessary is known & ordered by a wise Merciful Providence. Their emancipation will sooner result from the mild & melting influence of Christianity, than the storms & tempests of fiery Controversy.